7 Hollywood stars you might not know are working moms too
Remember that Santoor ad where a young girl catches the attraction of some other ladies and they ask her 'Which college are you studying?' She replies 'College and me?' Suddenly a little girl comes out of nowhere, and hugs her calling her 'Mummy' leaving the onlookers shocked! It might be an ad, but there have been some real-life instances where art surely imitates life. Like for example, the recent toast of the town, the Wonder Woman, Ms Gal Gadot! How many of people really knew that she is married and has two kids actually? She shocked everyone when she recently revealed on Tonight's Show With Jimmy Kimmel that she was five months pregnant when she had to reshoot certain scenes of Wonder Woman. It was then that I (and I am sure many boys) would have hastily checked her Wikipedia and would have had their hearts broken to know that she is already officially taken.
But then that's the wonder of Hollywood! Marriage and kids don't stop the women there from attaining stardom. Some of the reigning actresses there are working moms, and some of them even have grownup kids! In this special feature, we look at seven such actresses who you might not know are momma dearest to some very cherubic kids…
Gal Gadot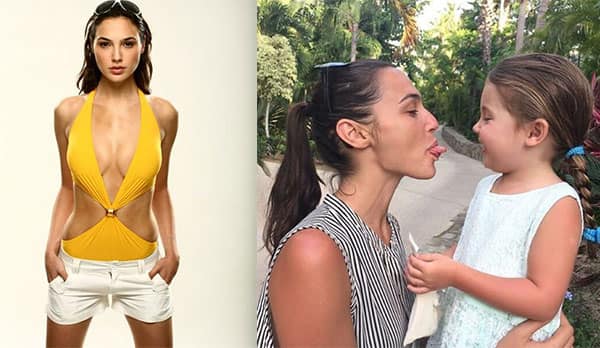 The beautiful Israeli actress who fought and slashed her way to our hearts is married to real estate developer Yaron Versano. She has two daughters, Alma and Maya Varsano.
Scarlett Johansson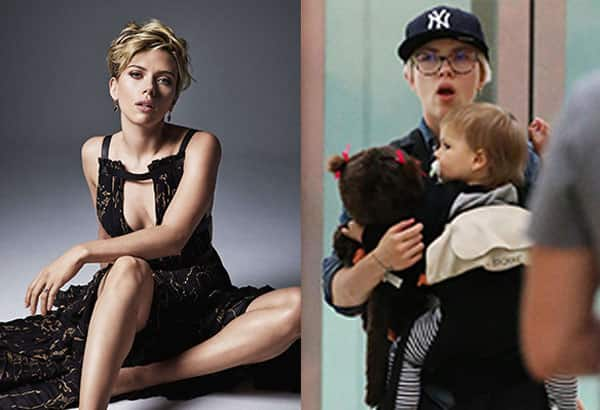 Marvel's scene-stealing Black Widow was pregnant with her daughter, Rose Dorothy Dauriac, when she was filming for Avengers: Age of Ultron. However, the actress (with one of the sexiest voices we have heard) has divorced from her husband Romain Dauriac earlier this year.
Mila Kunis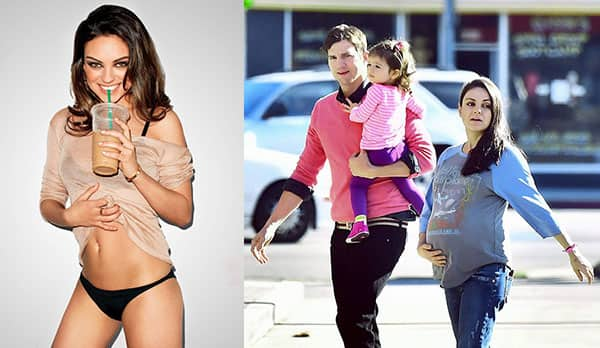 The Black Swan actress had married her That '70s Show co-star Ashton Kutcher and has two kids with him, daughter Wyatt Isabelle and son Dimitri Portwood.
Megan Fox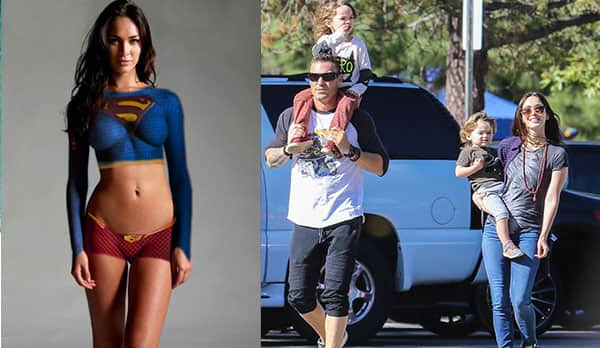 It's hard to believe that the sultry Transformers actress is the mother of three sons, Noah Shannon Green, Bodhi Ransom Green, and Journey River Green.
Jessica Alba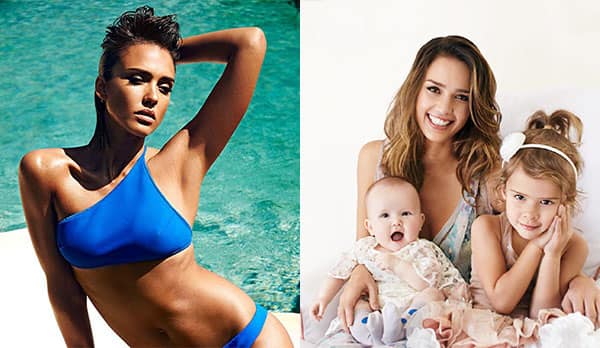 Alba, whom we know as Invisible Woman in the earlier Fantastic Four and Machete movies, has two daughters, Honor Marie Warren and Haven Garner Warren. She is married to Cash Warren, whom she met while shooting for Fantastic Four.
Natalie Portman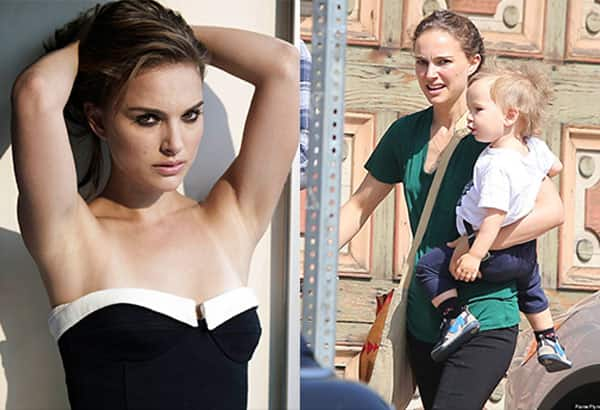 The Academy Award winning actress, who continues to impress us with terrific performances in movies like Black Swan, Jane Got a Gun and Jackie, had dated and married French ballet dancer Benjamin Millepied who she met while rehearsing for Black Swan. They have two children, son Aleph who was born on June 2011 and daughter Amalia, born on February 2017.
Sofia Vergara
While it may not come as a surprise to many that Sofia Vergara, one of the highest paid actresses on television, is a mother, not many know that her son, Manolo, is about 25 years of age. She had him very early, after having married (and later separated) her high school sweetheart Joe Gonzalez, at the age of 18.
OTHER HOLLYWOOD FIRST LOOK
Tags